Everything M3s provide a range of services and products for owners of BMW M cars and other specialist vehicles with a level of service and attention to detail, that typically cannot be replicated in a less specialist, mainstream commercially-driven franchise environment.
Prior to establishing Everything M3s, Darragh worked for leading Formula One teams, where a methodical and thorough approach to solving advanced engineering challenges, was a pre-requisite for success. Today we pride ourselves on applying a level of care and attention to working on BMW M cars, that we believe is amongst the best available. We have owned and modified a number of BMW M cars and have first-hand practical knowledge of how an M car should drive in peak condition. Most of our customers actively drive and enjoy the performance of their M's to the full and we go to great lengths to ensure our work output, results in cars leaving our workshop with their dynamic qualities enhanced...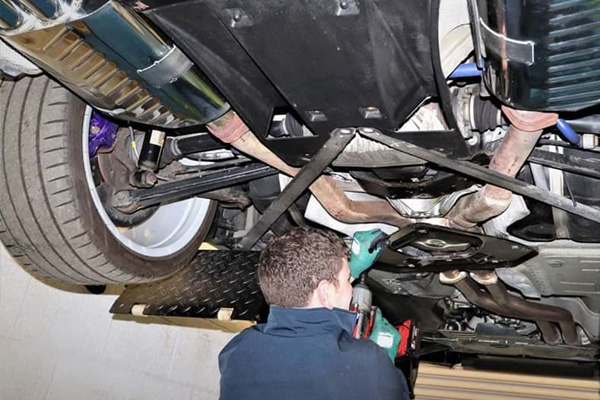 Servicing
We can undertake all service activities on BMW M cars with trained technicians who are not restricted to accommodate the standard "workshop hours allotment" at a traditional dealer. We only use the factory approved consumables and work to the highest standards and all cars are thoroughly road tested after service work to ensure they drive as a Motorsport product should.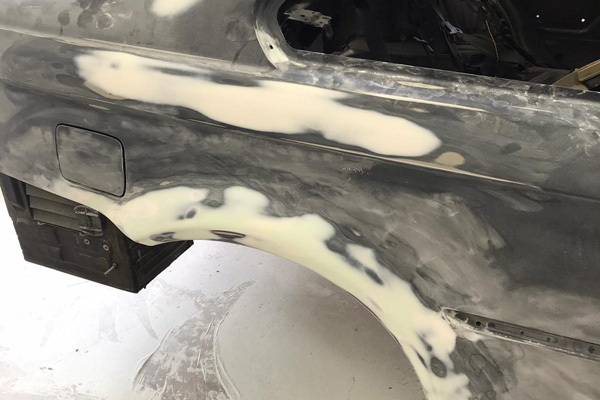 Restoration
We undertake anything from full restorations which meet or exceed the standards associated with a car's condition when new, to remedial work to ensure the longevity and preservation of a classic BMW in regular use. Our underbody restoration services have been applied to a range of M cars including M3's and M5's and we naturally we have extensive experience of providing E46 M3 and CSL boot floor and subframe repairs, which definitively solves the problem...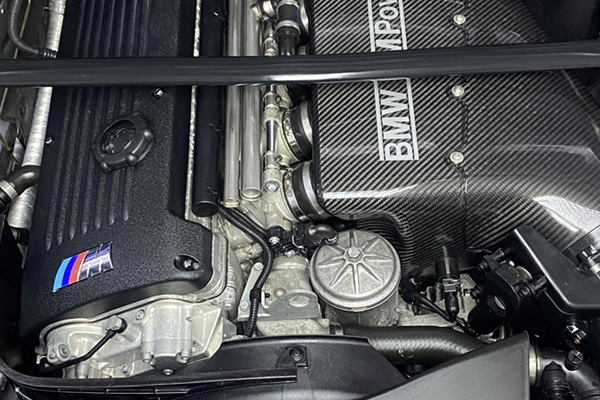 Engine work
Perhaps the heart of our operation, the experience we have accrued working on our own and client cars, has provided us with a reservoir of experience to draw upon which is second to none. Whether you are looking for long term solutions to the typical VANOS and rod bearing problems, or simply want a rebuild to OEM specification, we hand-build engines with a more or less forensic level of attention to detail. If you want us to build something special with a little "extra", ask for details of what we can offer.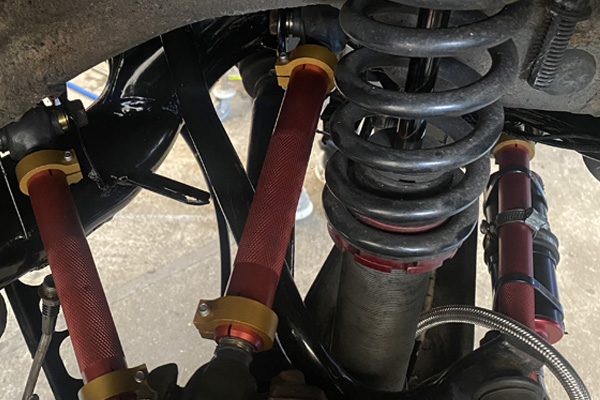 Suspension
Before we rebuild standard or fit suspension enhancements, we take great care to determining precisely what the customer's expectations are in respect of ride and handling and ensure that a solution is tailored to a customers planned usage. We can fit any high quality suspension damper, spring and bush components, but based on our extensive experience, we favour and stock a full range of Nitron products specifically engineered for M car applications.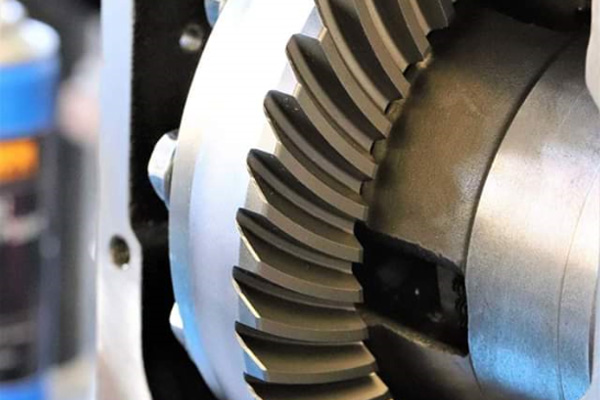 Differentials
An area of speciality for us, many owners do not realise how a modified differential ratio can transform the in-gear acceleration of a car in a comparative manner to a substantial horsepower increase. Real world driving conditions are not always aligned to the final drive ratio supplied by an OEM targeting a fuel consumption statistic in top gear at 56 mph....We rebuild factory differentials in-house as well as fitting and assembling Wavetrac differentials with various ratios to dramatically enhance how an M car performs on both the road and track.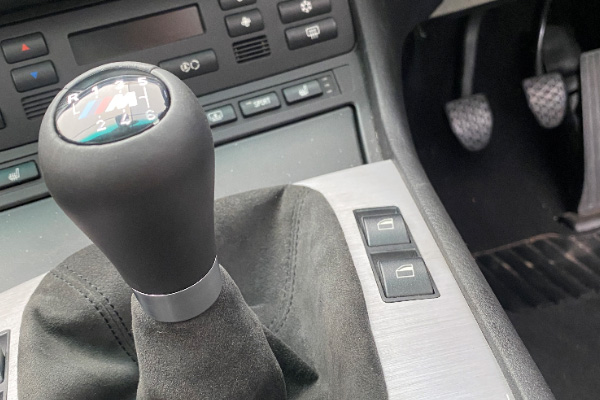 Transmission
We are well known for the OEM quality manual conversions we have applied to E46 M3 CSLs - a modification which amplifies the analogue driving experience of these cars, to another level. The CSL conversion is completely reversible should you wish to revert back to the SMG automatic. In addition to manual conversions - we also cater for those who want to upgrade to the very latest paddle shift solutions. We are currently working on an M2 DCT going into an E46 M3 which should present a noticeable dynamic improvement over the period SMG box...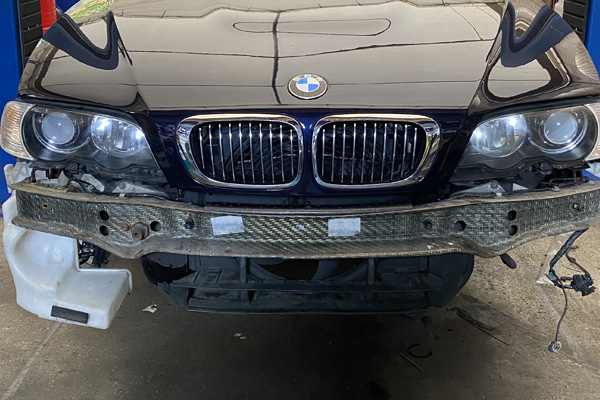 Bespoke car builds
This is a growing area for our business and we usually have a number of interesting builds in progress, from competition orientated cars for circuit use, to "restomods" with modern performance dynamics, allied to classic looks. If it is a BMW and you want any running gear fitted from the extensive M range back catalogue, talk to us - this our passion! In addition to BMW M cars we have also undertaken some more unusual engine conversions - sometimes simply because we wanted to and we can!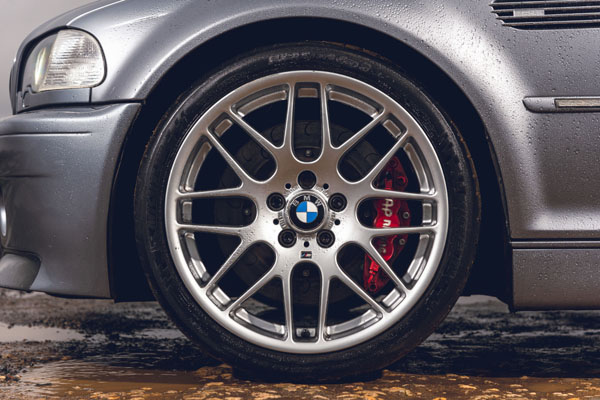 Cars we work on
BMW M models we work on include, E28 M5, E30 M3, E36 M3, E39 M5, E46 M3, E46 M3 CSL, E60 M5, E63 M6, E82 1M, E85/E86 Z4, E90/E92/E93 M3, F10 M5, F06/F12/F13 M6, F80 M3, F82 M4, F82 M2 as well as some other interesting classic BMW such as the 2002.